The First of its kind in the city of Faisalabad, a multistory building having 23 storey is being designed by The WoW Architects. The projects have commercial, corporate, children play area and apartments. The commercial cum residential building have penthouse loft on alternate floors thus making it unique and first of its kind to provide penthouse on every alternate floors. The idea has never been conceptualized and realized before.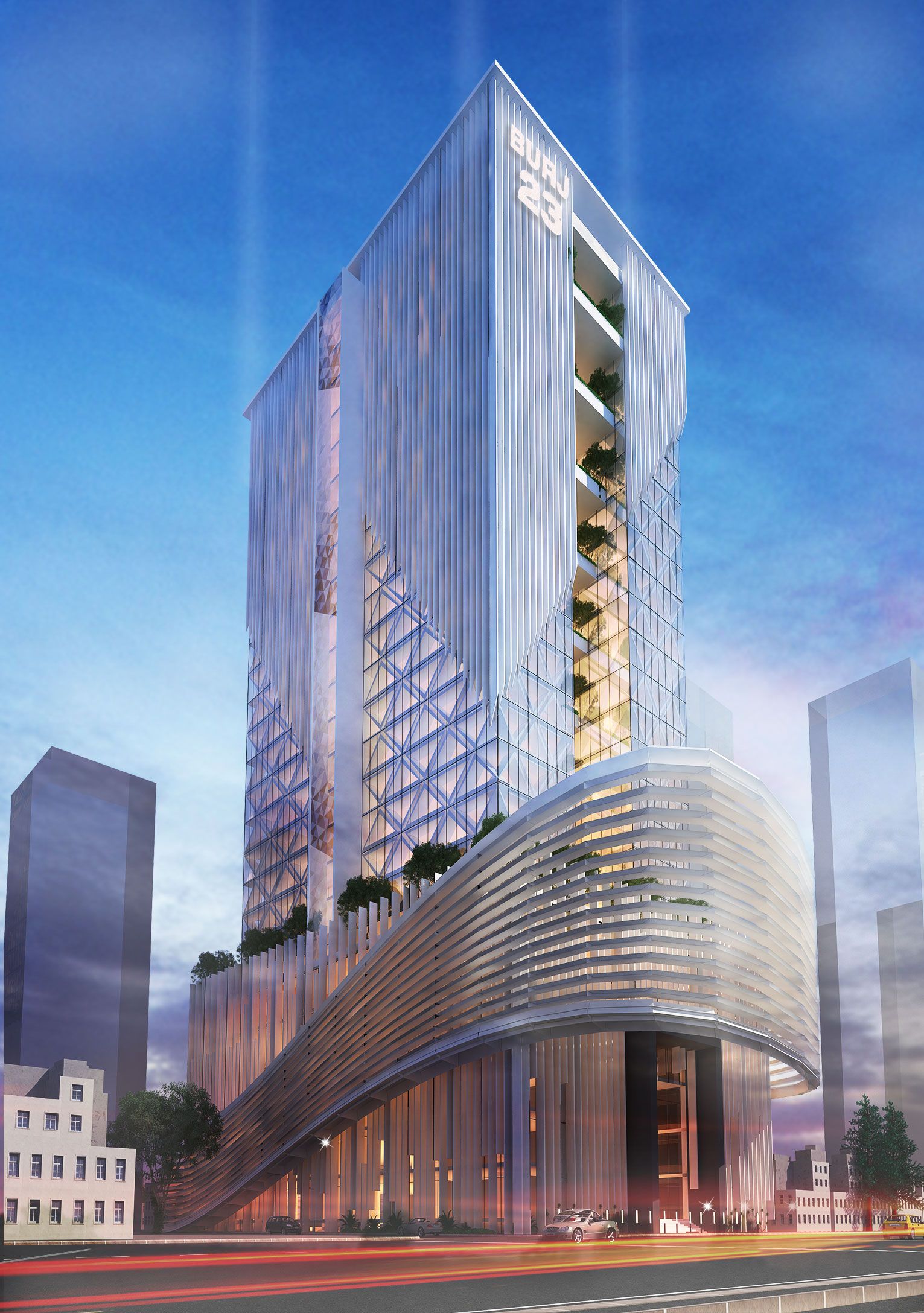 The Facade is very unique and dynamic and yet parametric. The metallic fluid form makes a unique entrance for the customers. Similarly on 4th floor an open terraced restaurant spaces has been given so to have a lovely night dinner and enjoy city view.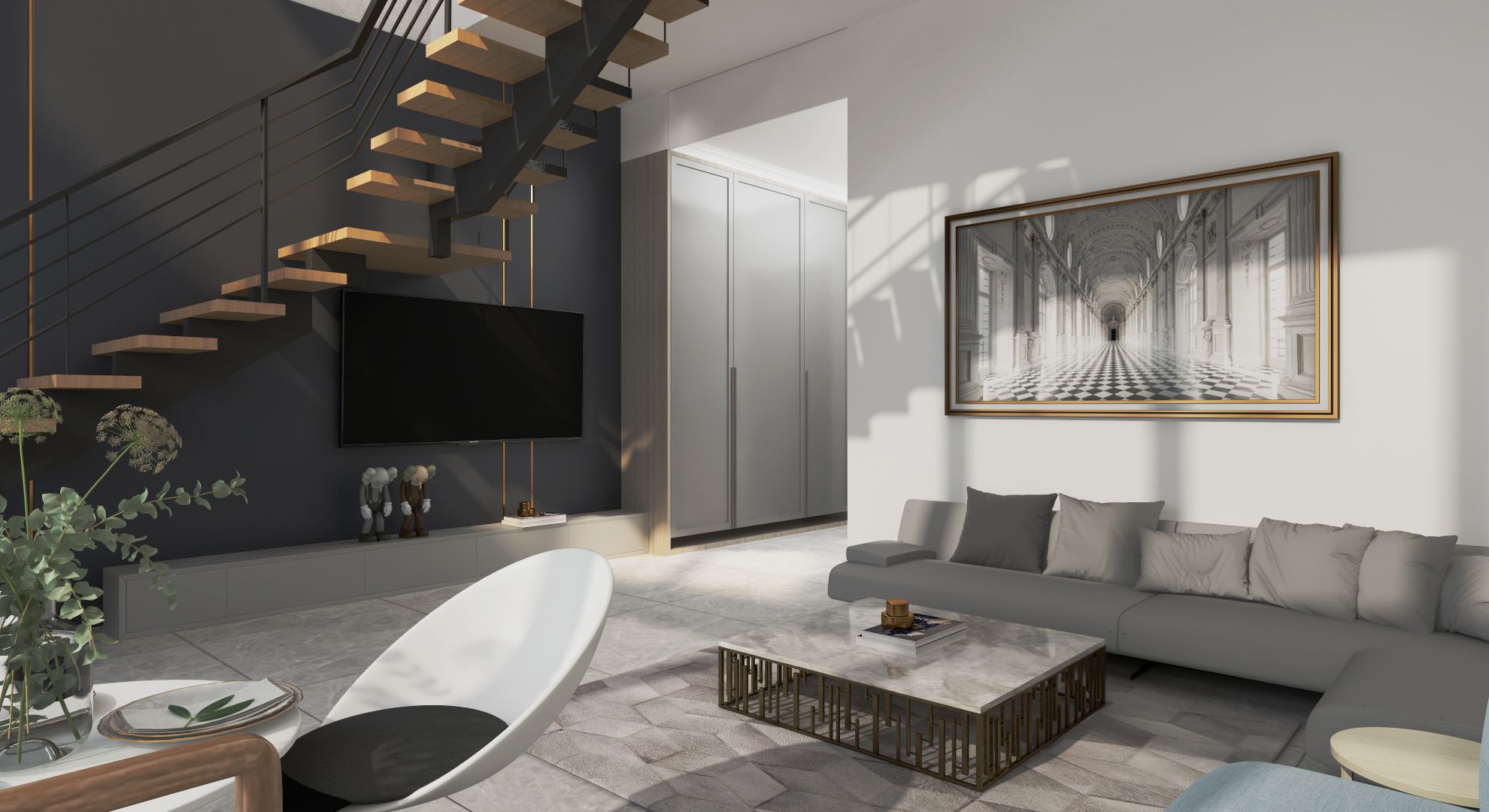 We have provided loft apartments to give a double storey spaces for the users to experience it like a home  and also to have beautiful scenic views from loft.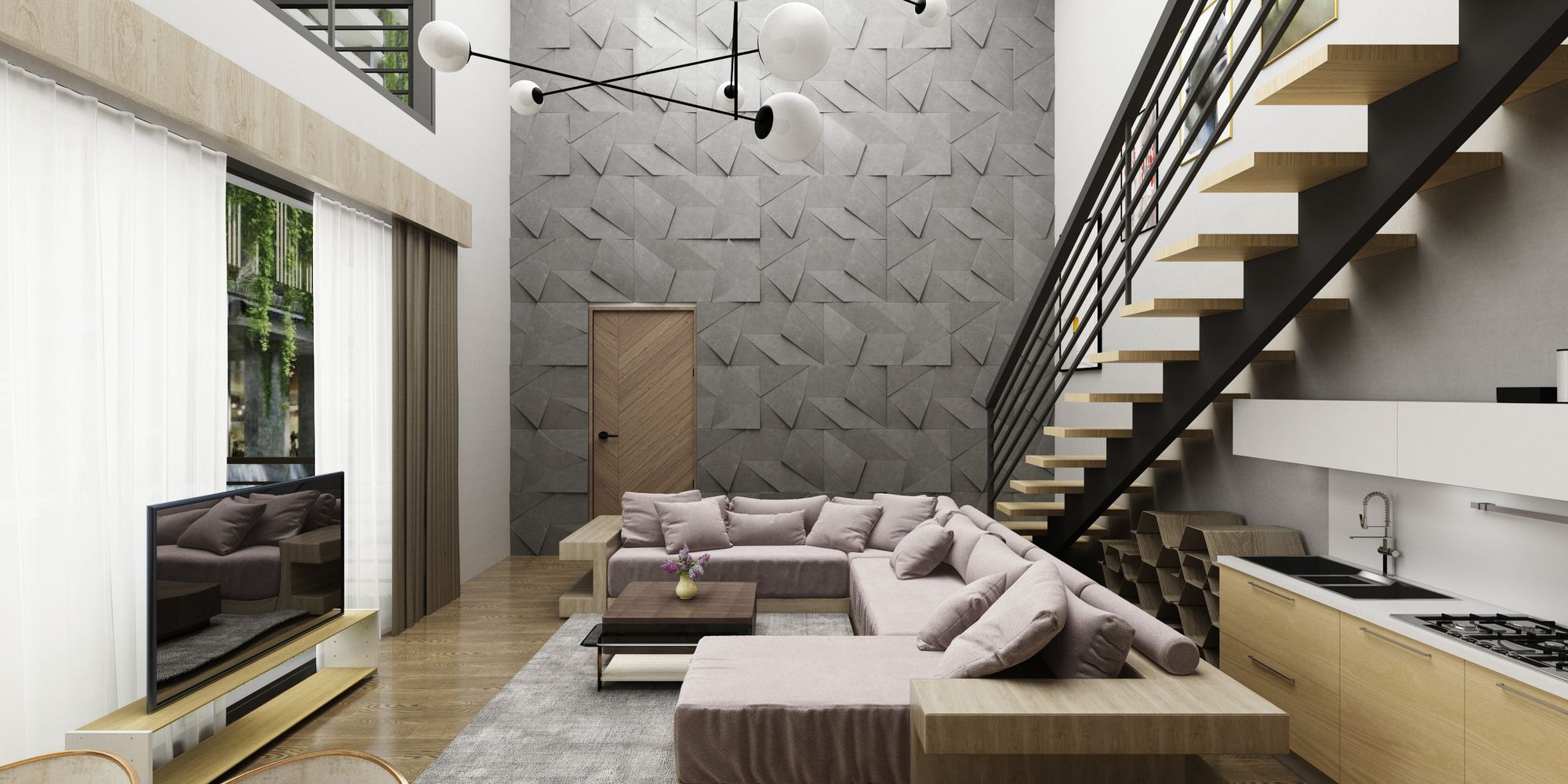 Loft Penthouse is also a double storey apartment having its own lawn and balconies so the family can sit in their own lawn and enjoy the outdoor environment.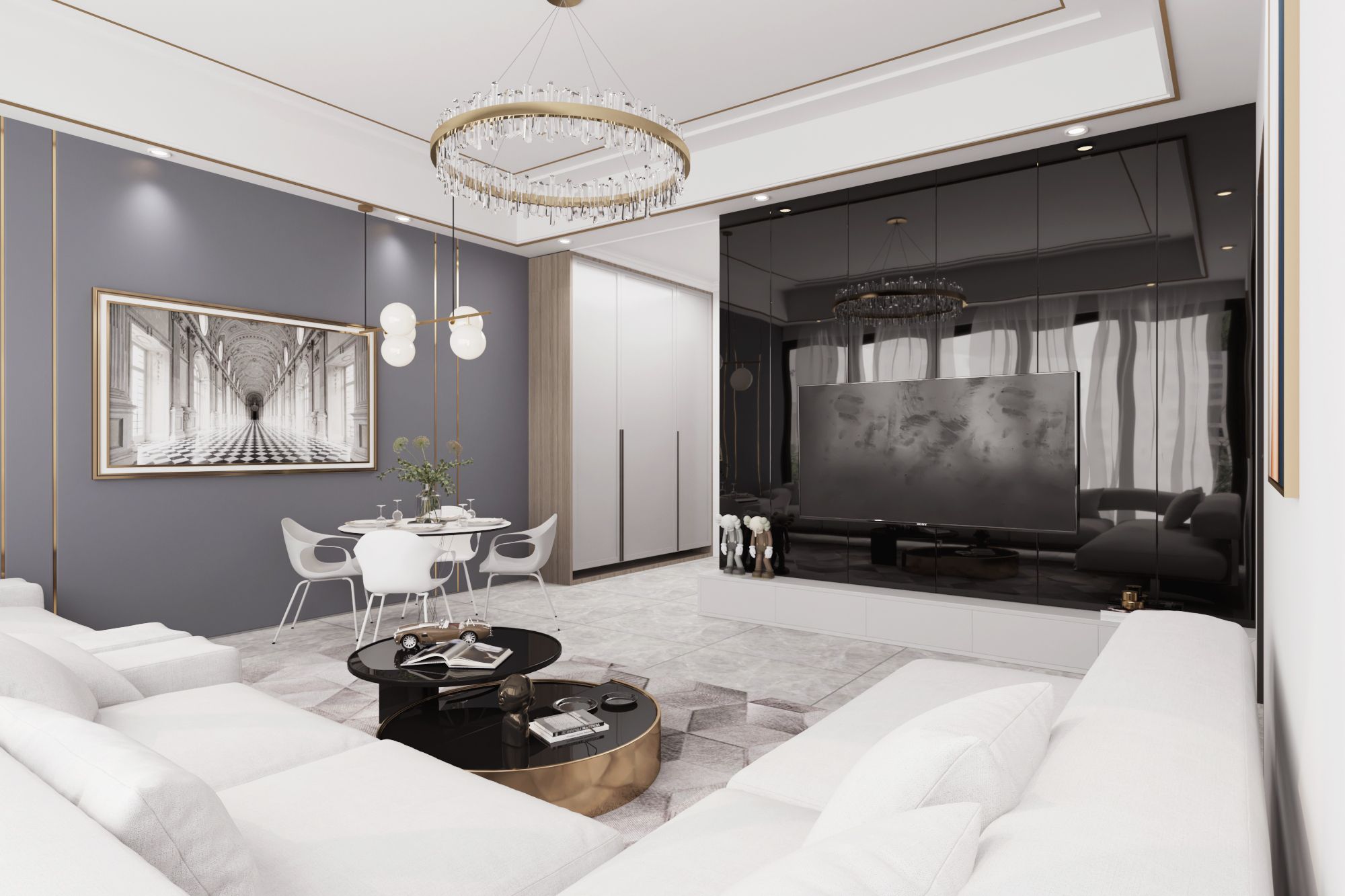 One Bed apartment is way too luxury for the people of Faisalabad and this kind of project will give a sense of new living and new notion for the people of Faisalabad. We have developed the outmost modern design so to give new impact and new lifestyle.